Ballon
B5009946-05
100 nat. Barcelona
Picture and Pedigree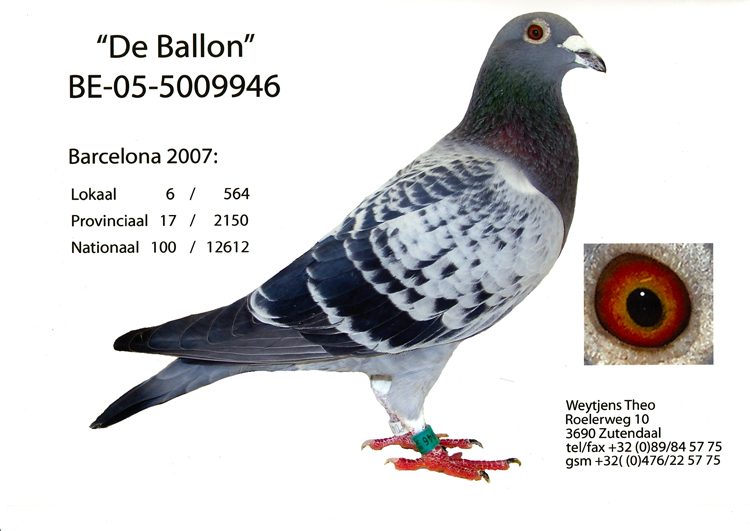 Record
100 nat. Barcelona 12612 p. (2007)
17 prov. 2150 p.
Origins
Sire is bred out of two top pigeons of the loft: Jarnac (lost) x
Belle
(62 nat. Barcelona). Strain is mainly Kuypers, van der Wegen and Harinck-Poelmans
Dam is
Silver
who won 3 nat. top prizes.
The Ballon has 3 times the super breeder of Harinck-Poelmans (Son Narbonne Nouwen-Paesen) in his pedigree!
Offspring
Ballon is sire of the
Bonte Barcelona
, 55 nat. Barcelona
Some history