Blokje
B5105447-08
124 nat. Perpignan
Picture and Pedigree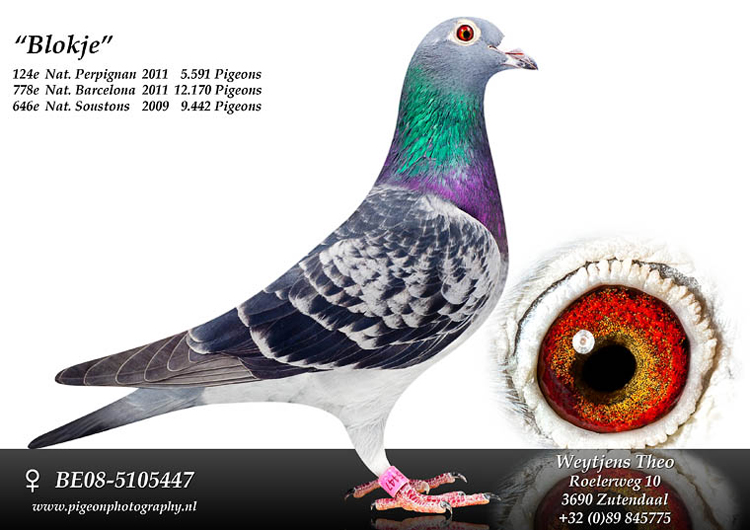 Record
124 nat. Perpignan 5591 p. (2011)
46 prov. Soustons 960 p.
Origins
Sire is a direct Kuypers Gebroeders (Neer). He is sire of
Jarnac
,
Nelly
52 nat. Barcelona.
Dam is a direct from First Prize Pigeons, inbred to the famous Blokje, 1 nat. Saint-Vincent. She is also granddaughter to the Brive, 1 nat. Brive 7600 p.
Offspring
Some history