Osaka
B5137278-03
14 Nat. Barcelona
Pedigree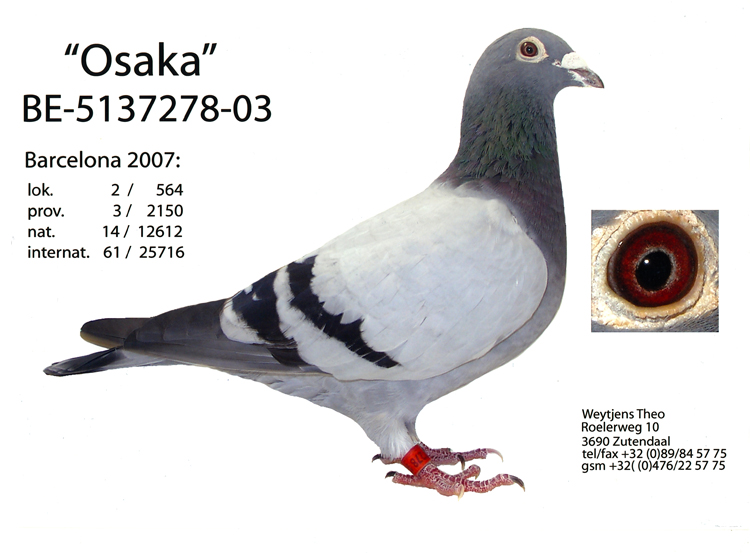 Record
2 Barcelona (2007) 564 p.
3 Prov. Barcelona 2150 p.
14 nat. Barcelona 12612 p
Origins
Sire is the top breeder Inbred Kuypers
Dam is a crossing Anton & Lucie van der Wegen x André Vanbruaene
History
Osaka got his name because of the World Championships in Athletics taking place in Osaka at that time.
The Osaka was sold to Taiwan.