Jean-Claude
B5274073-99
1 prov. Dax
Picture and Pedigree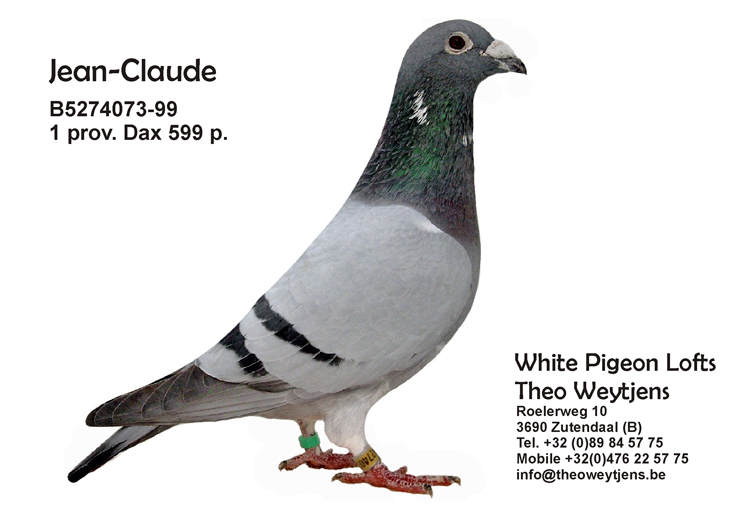 Record
1 Prov. Dax 599 p. (2002)
154 Nat. 4772 p.
2 Barcelona 560 p. (2004)
255 Nat. 11806 p.
69 nat. Marseille 4183 p. (2002)
Origins
Jean-Claude is a 75% Fons van Ophuizen, blood lines: van der Wegen, Jo Hendriks (van Wanroy), Vervische and Seegmuller.
The remaining 25 % is Carlens (via Jean Deglin) and Krauth Meerssen.
His Grandsire was The Fondman, 5 semi-nat. Jarnac.
Jean Claude is halfbrother to
Juul
, 86 nat. Barcelona and 117 nat. Saint-Vincent.
Some history
Jean-Claude got his name after Jean-Claude Van Damme "Muscles from Brussels".
Jean-Claude was killed by a bird of prey.