Juul
B5131612-04
86 nat. Barcelona
117 nat. Saint-Vincent
Picture and Pedigree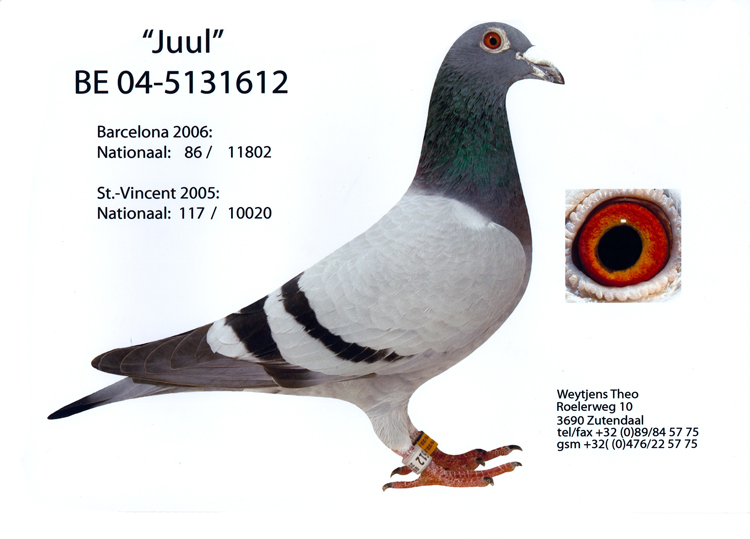 Record
Origins
Juul is a 75% Fons van Ophuizen, blood lines: van der Wegen, Jo Hendriks (van Wanroy), Vervische and Seegmuller.
The remaining 25 % is Carlens (via Jean Deglin) and Krauth Meerssen.
His Grandsire was The Fondman, 5 semi-nat. Jarnac.
Juul is halfbrother to
Jean Claude
, 1 Prov. Dax 599 p.
Offspring
Some history